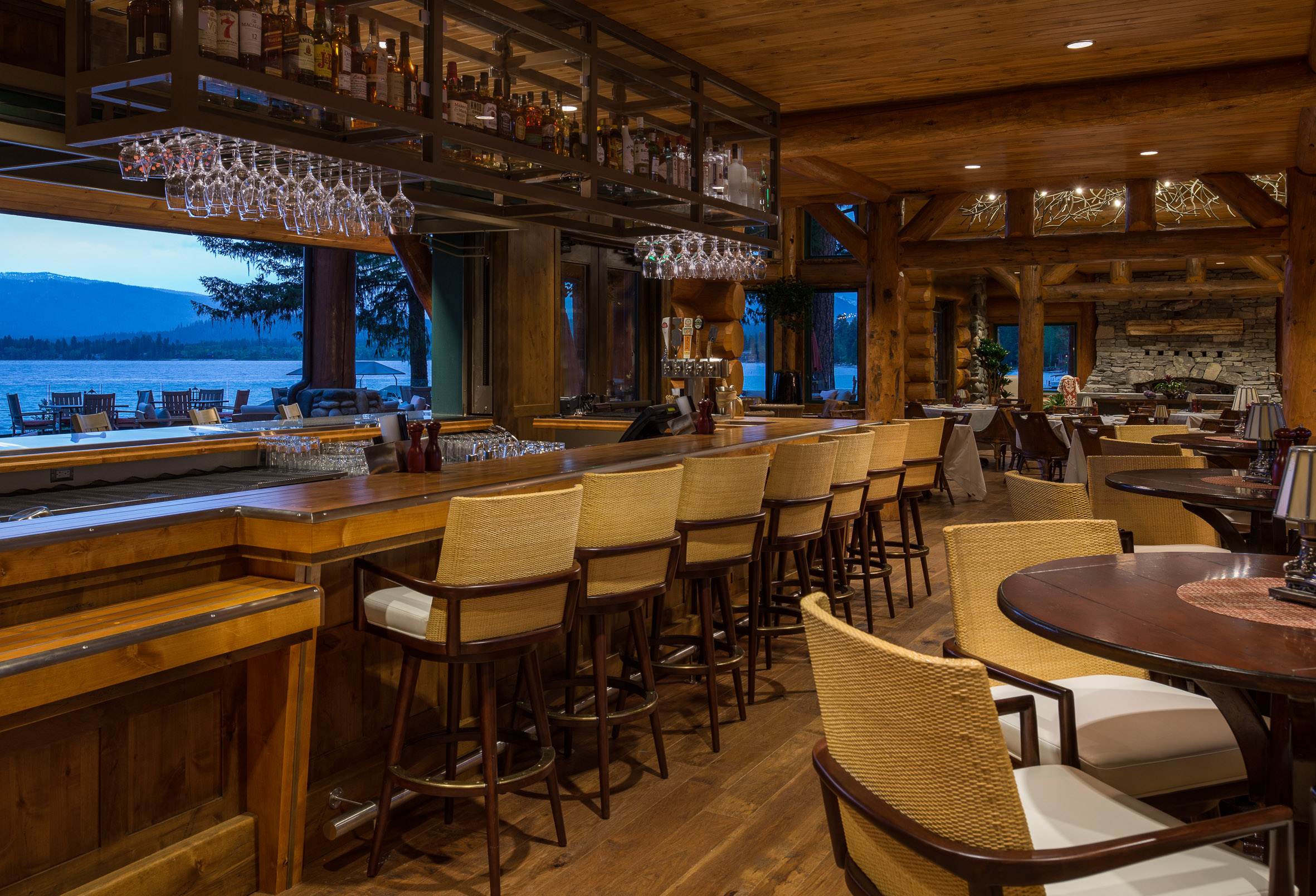 Country Club Amenity Trends Case Study: Whitetail Club
One of the main country club amenity trends is that country Clubs can no longer rely on golf as their sole amenity. As a result, country clubs are now working to enhance social opportunities and offer a broader collection of activities.
While golf may still be the soul of most country clubs, family gathering spaces and amenities have become the heart.
Nestled in the mountains of central Idaho along the shores of majestic Payette Lake, Whitetail Club delivers a stunning new clubhouse to complement its growing year-round, amenity-based property. The Lake Club is the newest feature at this world-class property that brings the community's social hub to life.
"We are thrilled to have created something so distinct that gives our members yet another reason to call Whitetail Club home", says Whitetail Club President Dan Scott.
The clubhouse rests amongst mature pines, and boasts expansive patios and sandy beachfront terraces that invite members to relax in the outdoors. The connectivity with the outdoor activities, coupled with a unique fine dining experience, embodies the vision of this clubhouse.
The MAI design team transformed an aging log estate home into a highly functional private commercial clubhouse. The facility is anchored to the site with locally sourced river rock, and natural materials like copper roofing and wood siding accents compliment the hand-hewn log structure, marrying it with the environment.
The result is a lakeside mountain retreat that captures the essence of Whitetail Club, with a sense of casual elegance that invites members to gather and enjoy the pristine setting. "We pride ourselves in the value we bring to a life well-lived here in McCall," emphasizes Scott. "Here, style and sophistication meet world-class adventure and amenities in a chic gathering place for all ages."
After an active day at the lake or taking advantage of the extensive nearby trails, members can retire to the clubhouse for multiple dining options. Whether it is a quick casual bite or fine dining featuring locally sourced ingredients, members can refuel and relax with good company and cocktails. The new Clubhouse Bar is an indoor-outdoor "bridge", offering spirited social interaction accompanied by live music and impressive Payette Lake mountain sunsets.   Members can relax in the warmth of the indoor dining room and lounges, or venture onto the outdoor terraces and gather around one of the handcrafted stone fire places for s'mores and star-gazing.
The teen retreat is tucked away, providing both convenience and separation, and offers a space for boisterous games and movies or a place to just get away. A Kid's Camp is conveniently located on the upper floor in the clubhouse and provides a place for children to play in a safe environment or wind down after an exciting day.
The club also features a new state-of-the-art Business Center, card room, and a reading lounge to round out a day by the lake.
The hub of activity in the summer can be found lakeside at the new outfitters store – "The Boathouse." This recreation center boasts water sports and activities, providing paddle boards, kayaks, canoes, snacks and sundries. Well-appointed locker rooms connect to the store by a quaint covered porch. Members can enjoy easy-access boating and a relaxing day at the beach with chaise lounges, umbrellas, and a refreshing beverage. Exclusive beach-front access provides members with the comfort of lounging and swimming without crowds.
"With our new Whitetail Clubhouse and Boathouse, we look forward to having a front-row seat as we watch our members and their families make memories that will surely last a lifetime," says Scott.
Whitetail Club is staged for success and is setting the tone for the future of Country Clubs by offering an activity-rich social retreat that will forge a balanced lifestyle and new family traditions. This style of design fits with new country club amenity trends and positions Whitetail Club for success for many years to come.
Interested in working with a design firm that specializes in golf & country design? Contact Marsh & Associates.