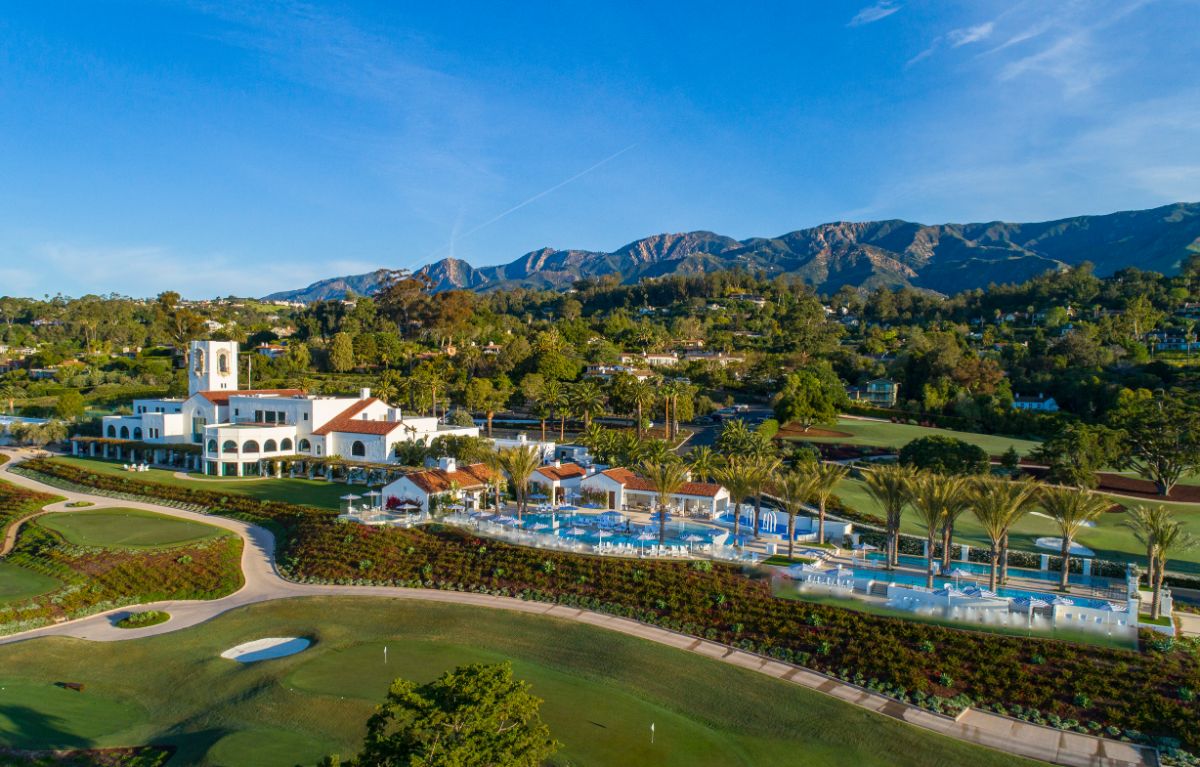 Clubhouse Renovation: Going for the Green
You're two hundred yards out on eighteen, looking across the familiar hazard, contemplating your next shot – do you risk it and go for the green, or play it safe and lay up?  In today's competitive golf market you must be aggressive to keep the "green" flowing.  With over a thousand golf clubs built in the last five years, added competition has brought significant changes in consumer expectations. Declining memberships, more competition, and a younger member profile will force many older clubs to renovate to survive.  For private clubs that means generating support among the members, so you'll need to demonstrate that a remodel will help retain current members, attract new members, increase revenues (or generate new revenue sources), and lower operating costs.
Membership retention starts with the frequency of use and ends with its cost. When your members are not frequenting the club or staying beyond a round of golf, they will inevitably question the value and move on.  Updating the interiors to a more comfortable and inviting atmosphere, and adding new amenities, will increase their use of the facility and attract potential new members.  More member use improves retention and increases revenue.   And satisfied members will bring more guests, doing your marketing for you.
The decision whether to renovate hinges on an age-old axiom: the need to spend money to make money.  In recent years the challenge has been to curb spending, but competition leaves forward-thinking clubs with a clear choice. Over 30% of all golf clubhouses in the U.S. will be remodeled in the next ten years.  The best chance for success comes from making creative, intelligent decisions during critical planning stages. Your strongest ally is a qualified Architect who understands the specific issues that clubs face.
Like a good caddy, an experienced clubhouse Architect can give you the right tools and explain the key factors to consider when targeting the green.  Older facilities may face expensive hurdles from hazardous materials, or the latest accessibility, energy consumption, or structural building codes.  An Architect that understands codes, golf operations, food service, market trends, and clubhouse functions can save thousands of square feet in design, delivering significant savings on your investment.  Additionally; a thoughtful, efficient design directly affects long term costs by eliminating excess staffing, maintenance and utility expenditures.
In the last five years there have been some significant changes to what defines a golf clubhouse.  The younger demographic is showing more interest in wellness activities and services for the whole family.  Adding fitness facilities, a kid's camp, or junior golf program will serve those needs.  These components can generate new revenue, as can amenities such as conference and private dining rooms, spas, wine lockers, business centers, and golf cottages.  With trends moving toward smaller clubhouses, these are often constructed as a 'village' of lesser-scaled buildings; an approach that has gained popularity not only for its added character, but also its potential to allow phasing of construction and reduced operating costs.  Flexible spaces that create an intimate atmosphere, but can be combined for larger events, help keep costs down and usage up.
Even in colder parts of the country, outdoor spaces are just as important as indoor rooms, and can greatly increase revenue generation at less than half the construction cost. A well-designed clubhouse will offer an assortment of outdoor spaces – sunlit patios and covered verandas, private terraces and community courtyards – that take advantage of gentle breezes, while still providing convenient service and protection from the elements.
For any club looking to stay competitive, updating the look and feel of the clubhouse and adding a variety of amenities are worth serious consideration.  Doing so can position your club to secure its membership base now, and improve its ability to attract new customers as economic conditions level off.  But you must be willing to take the shot.  And as in golf, the best results will come from the right preparation and thoughtful guidance from a professional who knows the terrain.
By Bryan D. Webb, Principal
Marsh and Associates, Inc.
This article appeared in The Boardroom Magazine, July/August 2010