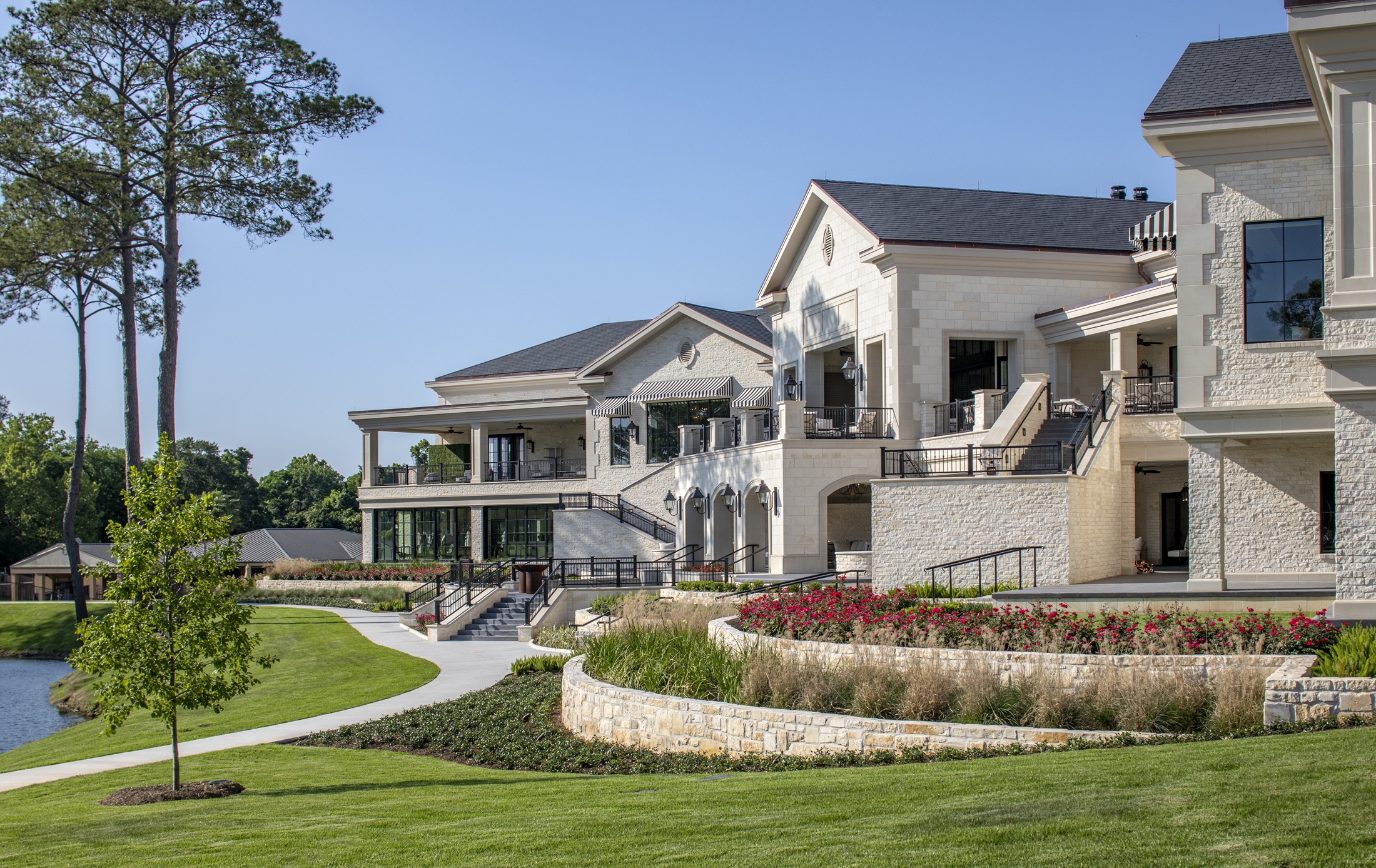 Lakeside Country Club sets standard for disaster recovery
Club looks to Marsh and Associates Inc. to help quickly rebuild, better and stronger, after devastation caused by Hurricane Harvey.
Two years after a $10 million renovation on the clubhouse at Lakeside Country Club, one of the most devastating natural disasters ever to hit Houston, Hurricane Harvey, left the facility and golf course underwater.
"While Lakeside lost its clubhouse in 2017, it gained motivation and perseverance to return as quickly as possible," said Bryan Webb, Principal-Director of Design for Marsh and Associates Inc. (MAI). "We felt for this great community and we're excited to be part of resurrecting this beautiful club for its membership, better than it was before."
As maintenance crews set the tone and immediately started work to restore the golf course, the club brought in MAI to not only maintain the culture and tradition recognized since the clubs founding in 1951, but also to enhance the member experience and better protect the new club from future disasters.
Tradition and efficiency
Most of the amenities from the previous club were redesigned back into the new clubhouse, but with a more efficient layout that focuses on enhanced, aesthetically pleasing and comfortable spaces. A single kitchen was strategically positioned to serve both the banquet and dining spaces, improving staff and service operations. A series of pocket doors were placed throughout the dining areas to provide for a variety of dining and social events.
Resilience
In order to better protect the new club from future disasters, the site was built up 8 feet to allow the new structure to be above the 100-year floodplain.
Enhancing member experience
The higher site allowed the design of the new clubhouse to include main and lower level walk-out terraces. MAI focused on creating a strong indoor/outdoor connection and presented the new facility with a vast amount of natural light and picturesque views of the golf course.
A variety of new spaces were designed to enhance the member experience and improve operational functionality, including:
The Pro Shop provides for display fixtures that can easily accommodate seasonal changes and fluctuations in merchandise.
New spacious golf locker rooms were sensibly designed to break up the vast number of lockers into several clusters of semi-secluded bays, providing a more private environment.
Diversity of dining space options offer members and guests a variety of amenities, like a casual family bistro with an open pizza kitchen and an accompanying game/activity room, private dining with full-view glass wine display, a casual adult bar/grill complete with a large U-shape bar centered around taps featuring locally brewed beers, and elegant banquet rooms that accommodate 16 to 600 guests.
The new clubhouse fully reopened in 2020 and was immediately met with high approval. "We are seeing an excellent mix of member usage. We had hoped we interpreted the memberships needs accurately.  It's good to now know that we indeed did," said general manager Craig Schaner. "Our member dining is up 30%, club special events are selling out with waitlists, banquet business bookings have increased 30%, and waitlist for membership have increased."
"It was truly special to work on a project that turned disaster into an opportunity," said Webb. "Ultimately this membership has the resilient and world-class facility that they deserve, especially after all they have gone through after this devastating event."