Robert Yager, Director of Architecture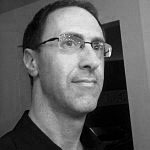 Robert Yager is the Director of Architecture for Marsh & Associates, Inc. and a registered Architect with more than 25 years of architecture and project management experience. His broad commercial background covers hotels and restaurants, museums, churches, retail, office complexes and municipal buildings; and includes new construction, remodels, and historic restoration in a variety of architectural styles. From 1993 to 1997 Rob was Project Manager for the design and construction of the Newseum, a 50,000 s.f. interactive museum of print and broadcast media in Arlington, Virginia.
In 1997 Rob relocated from the east coast to Denver, Colorado, to concentrate on hospitality projects for hotel and private resort clients, including the 300,000 s.f. Riviera Casino in Black Hawk, Colorado, and a remodel of the slope-side Snake River Lodge and Spa in Jackson Hole, Wyoming. His experience and success in managing complex and wide-ranging projects stems from an unwavering attention to detail and quality, as well as a focus on unifying the priorities of the project team.
Since joining MAI in 2003 Rob has overseen the design and construction of numerous club and resort projects, including renovations to the historic Cherry Hills Country Club in Colorado; and Bella Collina (Golf Inc. magazine's 2008 "Clubhouse of the Year") and The Conservatory at Hammock Beach in Florida. Rob graduated from the State University of New York in 1987 with an accredited degree in Architectural Technology, and holds current professional registrations in New York and Colorado.
Contact:   ryager@mai-architects.com
Personnel
The MAI team is diverse, talented, experienced, and passionate about the work we do. Our staff of Architects and Designers continue to lead the industry in delivering highly functional, award-winning buildings to suit every budget and schedule. Call and let us raise expectations for your next project.
Bryan Webb, Principal/ Director of Design