Michael Marsh, President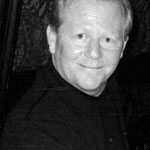 Michael Marsh is President of Marsh & Associates, Inc., and a licensed Architect who holds current registrations in numerous states. He graduated from the Architecture program at Iowa State University in 1981, and has since specialized almost exclusively in hospitality and clubhouse architecture, planning, and interior design, ultimately founding of MAI in 1996. Through his commitment to those clients, Mike has emerged as one of the world's foremost experts on golf clubhouse, resort, spa, and golf-related hospitality design. His experience encompasses high-profile projects in China, Korea, Macau, India, Russia, Mexico, Canada, and Costa Rica, as well as over 50 projects throughout the United States. MAI has offices in Denver, Colorado and San Antonio, Texas.
In addition to his command of architecture and interior design, Mike's success – and that of his company – comes from a deep understanding of the club environment, the operational needs of clubs and resorts, and the always-evolving services and amenities that matter most to their members, prospective members, and guests. His straightforward manner can quickly bring order and clarity to competing priorities, and his consummate familiarity with the project type allows him to develop extremely reliable budgets and impart credible expectations for a project's outcome. Mike is adept at visualizing concepts for site and space planning issues, applying the input of the client group, and concisely conveying the solution to secure consensus and support. And his staff has adopted and employs that same singular focus and resolve, whether for a clubhouse or hotel, or a golf maintenance facility, cart barn or comfort station.
Marsh's expertise has delivered highly functional and universally respected facilities to a host of esteemed clients for MAI. This commitment to stay at the forefront of the golf hospitality industry has brought MAI many coveted design awards, including Golf Inc. Magazine's "Best Private Clubhouse" in the U.S. five times, and the Gold Nugget Grand Award for "Best Clubhouse/Recreational Facility in North and South America" four times. The firm has been named Boardroom Magazine's "Interior Design Firm of the Year" and "Clubhouse Architect of the Year". For his prominence Mike is frequently invited to lecture at industry events, and was the featured keynote speaker at recent hospitality conferences for emerging markets in China, South Africa and Russia.
Contact:   mmarsh@mai-architects.com