Michael B. Rieber, Senior Associate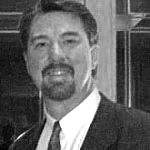 Mike Rieber graduated from Iowa State University in 1992 with a professional Bachelor's Degree in Architecture. Prior to joining Marsh & Associates in 2002 Rieber worked on high-end custom residential, medical/commercial, satellite high-tech and municipal projects throughout Colorado and the United States. His nearly 20 years of experience include four years of construction field experience as a framer on high end custom homes, and twelve years of Project Management / Project Architect and Construction Administration experience. Through his experience in and familiarity with construction Mike has developed tremendous proficiency for developing concise and well-coordinated construction documents.
In his tenure at Marsh & Associates Rieber has worked on the Cherry Hills Country Club Remodel, The Conservatory at Hammock Beach clubhouse, The Quarry Remodel, The Refuge, and the Rancho Santa Fe Remodel, and managed projects for Camp Pine Canyon, The Club at Pronghorn, and The Trailhead at Pronghorn. He recently completed construction administration services for a new 60,000 s.f. clubhouse for the prestigious Dallas Country Club. Mr. Rieber is certified by NCARB (National Council of Architectural Registration Boards) and is a licensed Architect in the states of Colorado, Arizona, South Carolina, New Mexico and Oklahoma.
Contact:   mrieber@mai-architects.com
Personnel
The MAI team is diverse, talented, experienced, and passionate about the work we do. Our staff of Architects and Designers continue to lead the industry in delivering highly functional, award-winning buildings to suit every budget and schedule. Call and let us raise expectations for your next project.
Bryan Webb, Principal/ Director of Design