Marsh & Associates, Inc. | Architecture | Planning | Interior Design
Background & Philosophy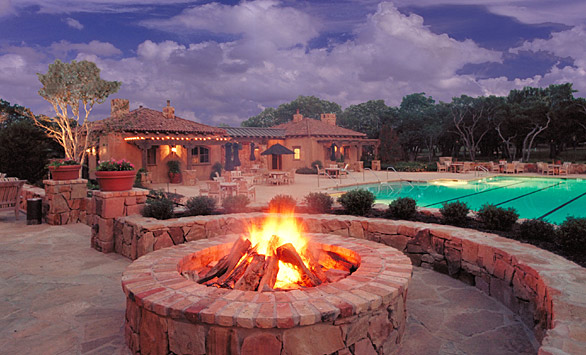 Marsh & Associates, Inc. provides architecture, engineering, and interior design services for golf and Country clubs, resorts, boutique hotels, and spas.  The firm is recognized worldwide as one of the foremost experts in hospitality design, and is one of few firms to specialize in these disciplines.  MAI has offices in Colorado and Texas, and has celebrated projects throughout the United States and the world. The company was founded in 1996 by industry veteran Mike Marsh and a core group of architects and interior designers who had collaborated on numerous golf and hospitality projects.  This tight-knit group came together through their shared goal to provide pioneering world-class resort design, combined  with old-fashioned client service.  The  result has been an impressive roster of distinguished projects.  From California to Florida; and from  New York to Hawaii MAI has established itself as a preeminent golf and resort Architect in the United States.  For these, and for international clients in Mexico, Costa Rica, Korea, China, India and Russia MAI's team has delivered a winning combination of golf and resort  expertise, trend-setting design, personalized service, and a deep-seated  passion for doing great work. MAI takes a comprehensive approach to a project by designing not only the principal structures, such as clubhouses and hotels, but also the secondary structures that together comprise the personality of a club or resort.  Thus MAI applies the same standards of quality for the architectural and interior design of fitness facilities, beach and social clubs, lodging, sales centers, gatehouses, and equestrian amenities to ensure continuity and harmony throughout. MAI takes great pride in having been recognized for its design excellence.   A measure of success comes from acknowledgement by ones peers, and MAI has consistently been named among the "Top Hospitality Architecture Firms" by Hospitality Construction Magazine, and "Interior Design Firm of the Year" by Boardroom Magazine.  Golf clubhouse architect Richard Diedrich, in his book The 19th Hole: Architecture of the Golf Clubhouse lists five clubhouses designed by MAI as among the top 50 in the United States.  A sampling of awards MAI's projects have garnered:
Five time winner of Crittenden Golf Inc.  magazine's "Best Private Clubhouse of the Year"
Three time winner of the Gold Nugget Grand Award  for "Best Public/Private Recreational Facility"
Two time winner of Builder Magazine's, "Best Community   Recreation Building"
Gold Nugget Merit Award for "Best International  Site Plan"
Our expertise in golf development is second to none, and we recognize that each project is unique, and deserving of our utmost focus and creativity.  Our extensive experience contributes to solutions that are renowned for being highly functional and cost-effective as well as elegant.  In short, we have the experience and acumen to execute inspired design solutions that transform our clients' visions into brilliant reality.
Sustainability
Click here to learn more about our philosophy of sustainability and how we incorporate it into every project we undertake.
Personnel
The MAI team is diverse, talented, experienced, and passionate about the work we do. Our staff of Architects and Designers continue to lead the industry in delivering highly functional, award-winning buildings to suit every budget and schedule. Call and let us raise expectations for your next project.
Bryan Webb, Principal/ Director of Design
Robert Yager, Director of Architecture
Michael Rieber, Senior Associate
Contact:  design@mai-architects.com
MAI Denver
Financial Plaza
7730 E. Belleview Ave.
Ste. A-101
Greenwood Village, CO 80111
Phone: 720-266-2582
Fax: 720-266-2588
MAI Texas – corporate
15900 La Cantera Parkway, Suite 19205
San Antonio, Texas 78256
Phone: 210-561-8814